S. Davis & Associates, P.A. is committed to standing up for what is right. We condemn and combat all acts of racism, harassment, and other forms of discrimination.
The recent killings of George Floyd, Breonna Taylor, and Tony McDade have rekindled an outcry for justice in our country. As years of tensions boil over, the systemic issues that plague us are once again highlighted. The protests that followed suit are representative of a people who have been unheard for far too long. These current events, coupled with the disproportionate impact of COVID-19 in the Black community, bring to the forefront the continued inequities in our communities.
The adverse effects of COVID-19 on the Black community are not only seen in mortality rates and case numbers, but also in the economic data. The shutdowns caused by the coronavirus led to a 41% decline in businesses owned by Americans of African descent, equating to a collapse of over 440,000 black-owned businesses. Another study found that 95% of Black-owned companies were ineligible to receive funds to assist them and have struggled to access government aid programs such as the Paycheck Protection Program (PPP). According to the Bureau of Labor Statistics, Black unemployment rose to 16.8%, whereas white unemployment fell to 12.4%. The disproportionate business closures and job loss will have lasting effects on the Black community. These economic inequities are alarming and need immediate attention.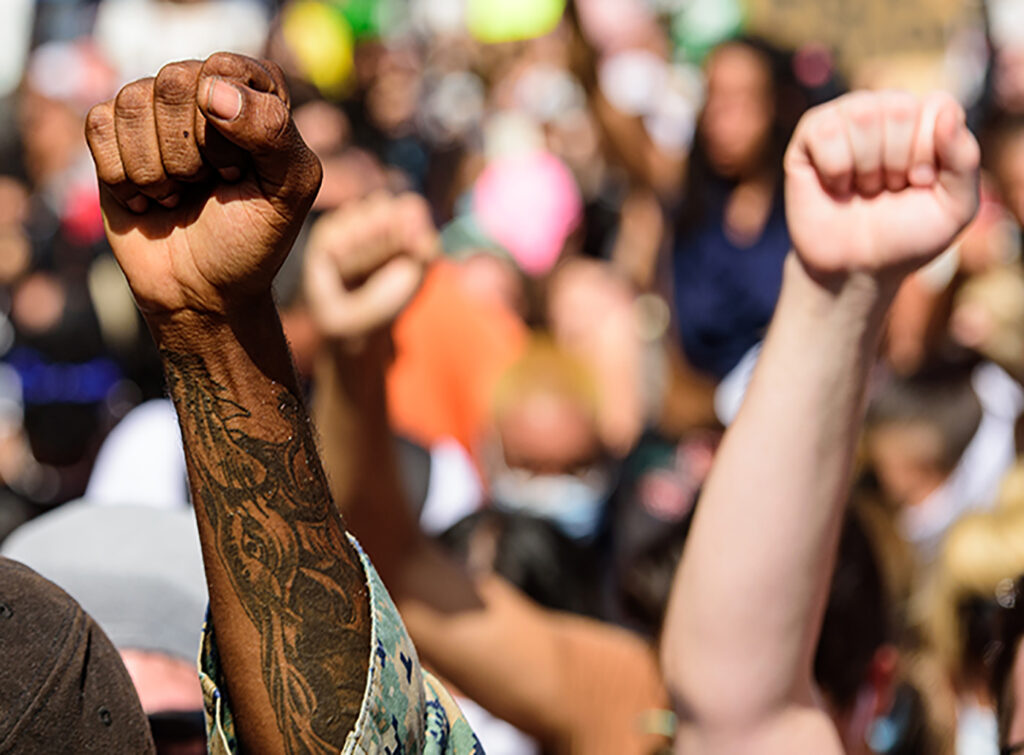 This month marked the ninety-ninth year since America's first "Black Wall Street" was plundered, destroying hundreds of thriving Black-owned businesses, ergo Black wealth. This moment in history, known as the Tulsa Massacre, was a coordinated attack that involved civilians, law enforcement, and elected officials in destroying a self-sufficient black
neighborhood at a time of segregation and constant suppression of social mobility. Unfortunately, many of these instances of overt racism have been codified into laws and bylaws—the devastating impacts of unfair lending practices, redlining, gerrymandering, and the like still linger. Structural racism still needs to be dismantled in all facets of the system.
In our scope, we see firsthand how the lack of economic opportunities and wealth inequity plays a massive role in exacerbating these issues. We must continue to demand justice across the board in our continued march for equality. We must build on the momentum that the protests have garnered to have sustainable structural change. SDA will ensure that we continue to expand access to opportunities for those who have been unfairly disadvantaged.
We urge our peers and members of the accounting, auditing, and business community to stand with us in this fight. Now more than ever, solidarity is needed. It will take people of all creeds, races, and orientations to stand up and fight for justice; to call out their implicit biases. It is no time for divisiveness, partisanship, or inaction. Our actions during this time will reign in an era of progression rather than regression.
We will continue to use our resources to advocate for justice, equality, and the advancement of all people. We remain committed to fostering an environment that advocates for the advancement of ALL, and we stand firm in sharing the sentiment: Black Lives Matter.