Internet Security- Keeping You Safe
Safeguarding what's valuable to you – whether your online information, cellphone content, or third part vendors addresses and account numbers – is everyone's concern. At S. Davis & Associates, CPA, we employ the latest cybersecurity technology, good internet hygiene, and vigilance to maintain our firm's and our client's privacy and security. We also aid clients in securing their computing systems and data so that it arrives to us intact and unaltered.
We Promote Total Safety
Our business is ready to provide our clients with secure in-person or fully digital services. We employ contemporary, fully updated and maintained computer systems on secure cloud servers. Our backup systems prevent data loss or any success from ransomware attacks because we always maintain up to date copies of our and your data.
As we exchange data with you, your transmissions to us are secured with end-to-end encryption. We utilize DocuSign to protect the content and anonymity of sensitive data and personally identifiable information.
Our website and your login is protected by two-step authentication and Captcha to keep hackers out.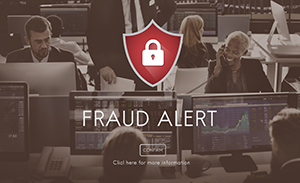 Most important for our business safety and your data protection is the practice of good internet hygiene, a foundation for all cyber security success. We maintain a schedule of professional development in information assurance for not only IT but all staff so that good habits are maintained and new ones developed. We keep abreast of threats to businesses like ours or those that could attack us from our clients or vendors.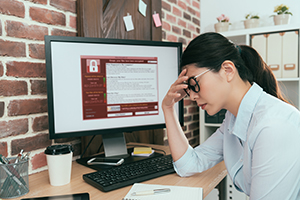 We share with our clients our individual commitment to avoiding risky internet behavior – clicking on email attachments, sharing logins, reusing passwords, leaving information on computer screens unattended or unlocked, even failing to secure physical files behind lock and key at all times. These measures help us and you keep data private.
We Support Your Safety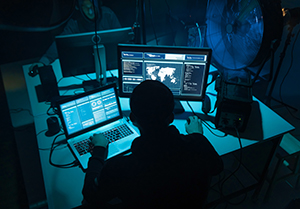 Our consultants will visit and assess your location for general security measures that can affect your data, record-keeping and accounting. We can suggest affective ways you can increase your information security. A few upgrades to bookkeeping and record-keeping practices can also increase the security and integrity of your records and those we subsequently prepare for you.
Take this simple check-up to gauge your cyber hygiene at work, on mobile devices, and even at home!
Do you click on attachments from people you know well without checking the email or URL source?
Not checking attachments, email and URL addresses for irregularities can lead to malware and viruses. Taking a second to do this can save data and prevent breaches.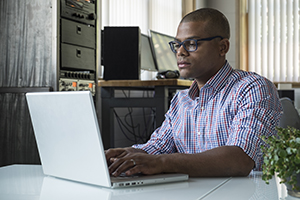 How frequently do you surf shopping or popular entertainment sites at work or using mobile devices of work servers?
Shopping sites can inadvertently carry adware or malware links among those affiliated with the site. They can often enter mobile phones through malware.
How often do you connect to vendor networks? Have you surveyed their security features to ensure that connections to their sites remain secure and that vendors securely store your data?
Many of our business-to-business connections may not be as secure as we think. Vendors with outdated software or computers make not only themselves but others they connect to vulnerable to attack.

Biden Puts a $10M Bounty on Foreign Hackers
REGULATORS IN GERMANY are poised to block one of the world's biggest porn sites, according to a report from our colleagues at WIRED UK. The country imposed age verification checks for adult sites recently, which some have yet to implement. The blocking would have to be carried out by ISPs and mobile data providers, who may attempt to fight the orders in court if it comes to that. Read Full Story
US Blacklists 6 Russian Organizations Over Security Concerns
The Department of Commerce is restricting trade with four Russian information technology and cybersecurity firms, along with two other entities, over concerns that these organizations pose a threat to U.S. national security, according to a document published Friday. Read Full Story
FCC Finalizes Plan to Rip and Replace Chinese Telecom Gear
Commission Says Huawei, ZTE Are National Security Threats The FCC has finalized a $1.9 billion plan that will help smaller, rural telecommunications carriers pay to rip and replace technology from the Chinese firms Huawei and ZTE. Read Full Story
Google: Four Zero-day Flaws Have Been Exploited in the Wild
Google security experts revealed that Russia-linked APT group targeted LinkedIn users with Safari zero-day. Security researchers from Google Threat Analysis Group (TAG) and Google Project Zero revealed that four zero-day vulnerabilities have been exploited in the wild earlier this year. Read Full Story