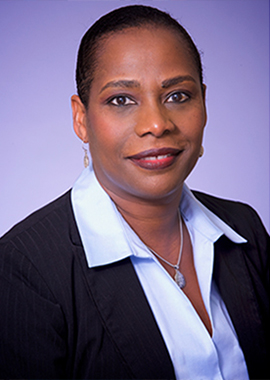 Annette E. Lewis is a Senior Manager at S. Davis & Associates, P.A., where she is responsible for providing small business consulting, tax and accounting services. She has more than 18 years of experience in all aspects of financial and operations management, including strategic planning, budgeting, process improvement, and others. Lewis' assignments with SDA have included monitoring and review work with a number of SDA governmental clients, including the Agency for Workforce Innovation, the Broward County Aviation Department, and the Broward School District.
Prior to joining SDA, Lewis was Chief Financial Officer for the Miami Community Redevelopment Agency, where she oversaw the management of all financial and budget matters. She also was Finance Director for the City of Homestead and has held other senior governmental finance positions throughout her career.
Lewis holds an MBA from Florida International University and a bachelor's degree in accounting from Boston College.
Business and professional affiliations
Florida Institute of Certified Public Accountants (FICPA)
American Institute of Certified Public Accountants (AICPA)
National Association of Black Accountants (NABA)
Institute of Internal Auditors
Dade/Broward Government Finance Officer and City Clerks Association
National Black MBA Association