Accounting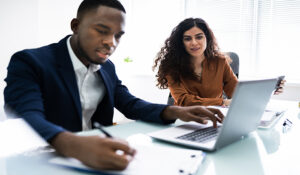 While you run your business, let S. Davis & Associates, P.A. shoulder the burden of keeping your financial books in order and provide you with timely and accurate accounting information. This allows you to focus on operations while we give you reliable, vital information with which to make good, financially sound business decisions.
SDA professionals begin by making sure we know your business industry and your specific business operations to help us tailor our services to meet your needs. Our accounting services include accounting software implementation, full-service bookkeeping, CFO/Controller services, customized management reports and financial statement preparation.
By providing you with the accounting you need, we are then well-equipped to provide you with tax planning, tax return preparation and, if necessary, IRS representation.